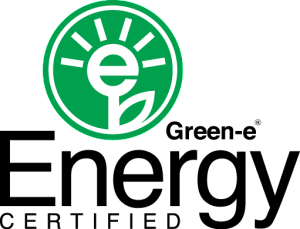 Green-e Energy Provider
Why Green Energy is Good
Ambit Energy's Green-e Energy certified programs offer renewable energy from sources like wind to bring you electrical power that's environmentally friendly. And, because they're from Ambit, you can earn Free Energy and enjoy the great service that you've come to expect from us.
We're proud to be on board with Green-e Energy, the nation's leading independent consumer protection program for the sale of renewable energy in the retail market. Certifying our green programs is just one more way Ambit is working to power a better world for all of us.
Enter your zip code to see product offerings in your service area. The Product Content Label will provide the list of resources for the Ambit green plan you select.
Ambit Energy and Green-e Energy
Powering change that's good for everyone
Ambit Energy respects our Customers and the environment, so we're proud to offer a green energy product that promotes renewable energy generation. We're also proud to offer Green-e Energy certified renewable electricity, which means when you choose one of Ambit's Green Plans, you'll be assured you're reducing the environmental impact of electricity you use.
The Green-e Energy logo is more than just decoration: it means that an independent third party certified that the product meets strict consumer-protection and environmental standards.
Not everyone can display this logo. Ambit can.
What Ambit is Doing to Go Green?
Ambit: A Powerful Commitment to Being Green
Ambit's commitment to being green includes some pretty big programs, like our green energy products, which promote renewable energy generation and are Green-e Energy certified. But our commitment to the environment includes lots of little things, too.
We also use energy efficient light bulbs in our expanded Dallas office, encourage the use of public transportation by our employees, and shut down equipment during non-business hours. Individually, these may be small steps, but together they can make a big difference.